DOWNTOWN BURLINGTON GHOST WALKS
EXPLORE 200 Years In 2 Hours!
slogan copyright 2001-2015
Check out our Spirited Historic Tour with History, Folkore and Legendary Ghosts of Burlington. Informative, well researched accounts of settlers, soldiers and history makers from the 1800's including Chief Joseph Brant, Laura Secord, Emma Byrens, Captain William Kerr, Elizabeth Brant, James Gage and Robert Bateman to the present day Burlington. Conducted by Patrick Cross and Michelle Desrochers-Ghost Hosts and Paranormal Researchers.


HAUNTED EMMA's BACK PORCH, Burlington-2014
---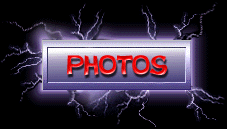 :Ghost Photos Gallery:
---
Click on the links below to go to other haunted location case files information:
Joseph Brant Museum >Emma's Back Porch >Pearl Street Cafe >Haunted Statue >Magnetic Hill-King Road Ghost >Paletta Mansion >Waterfront Hotel,downtown Burlington >Burlington's Oldest Haunted Lighthouse >Jem Horner >Ghost Photos on the Ghost Walk >Inn At The Falls Ghost Walks >
Once Upon a Time...It was Nice..."THEN" Burlington ghosts were just a legend, NOW! we've made it HAUNTED HISTORY!. Legends and Stories of Burlington's Haunted Places continue with On-going research into the unexplained, strange, paranormal, the para-science and the just plain weird!
Contact: Patrick is available for radio/tv/media/seminars/guest speaker and paranormal consultant-Email contact: ghostly1@bell.net. Also add to your facebook page

Website powered by Angels and Demons. "In search of things that should rather stay Dead".

---

Copyright 2015 Canadian Haunted Media and for Discovery Ghosts Media 2015

TV Shows Patrick featured on/Consultant/Producer for: Creepy Canada, Ghost Trackers, Demonic Entities-Biography, Ghostly Emcounters, One Step Beyond-USA, Ghosts That Kill-USA, Extreme Hauntings-USA, Science of Ghosts-Space TV, Celebrity Ghosts Series-USA, Southern Paranormal-USA, CTV Travel Canada, Haunted Destinations-USA, Haunted Light Houses-USA, Paranormal Gateways and Portals- USA, City TV-Toronto, ET Canada, Showcase TV, Global TV, Space TV, Vision TV, CBC, CHC TV, OLN Network.

List of Ghost Tours and Televison Productions: Patrick as Host / Consultant / Producer:

Discovery Ghosts! TV / Radio / News - 2015
Emma's Back Porch Restaurant and Water Street Cooker, Burlington
Casa Loma, Toronto Ghost Tracking Tours and Seminars 2009-2012
Keg Mansion Dinner and Ghost Tours-Toronto
Toronto Star- Special Feature - Paletta Mansion Ghosts October 2007
Ireland House, Burlington - Halloween Special Events
Burlington Public Library Ghost Seminars
Village Square-Burlington Art Center Ghost Events
Royal Botanical Ghost Tours,Burlington
Port Dalhousie Ghost Tours, St.Catherines
Inn at The Falls, Bracebridge-Muskoka Ghost Tours
Orillia Big Sky Ghost Tours
Toronto Tourism and Special Events
Toronto Sun News Media - Special Events
CTV TV Travel Entertainment and Tourism, Toronto
CTV Barrie Special Events
CHCH TV Hamilton Special Events
Cogeco TV Local News Events - Ghost Tours Burlington
Charity Ghost Walk Events for Burlington Breast Cancer Society and Toronto
"Night Gallery"-Ghost Photo Seminars-Art Gallery of Ontario, The Power Plant, Royal Botanical Gardens and other Ontario Locations.
Paranormal Seminars - Toronto, Los Angeles, Las Vegas, Reno Nevada, Lake Tahoe - Nevada, Louisianna.

Copyright Burlington Ghost Walks 2015, Discovery Ghosts! 2015. All rights reserved.The Official Ghost Tours for Burlington, Ontario.