---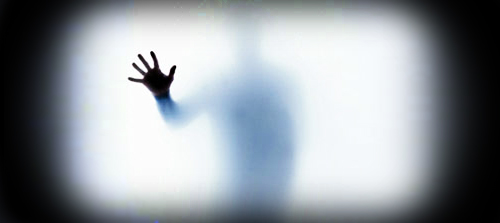 - A critical web site and on-line media presentation of Ontario's Most Mystifying History, Erased History Events, Cover-Ups and Mysterious Stories from all over Ontario. Topics cover: Strange Disappearances, Missing Time, Spontaneous Combustion, Erased Historical Events, Banned Photos, Mystic Masonic Symbols in Ontario, Radio Frequencies attracts ghosts, Ancient Vortexes and Portals right in Ontario and many more! (*In association with Morning Star Media, OLN Network, Timeline Productions-Los Angeles.Ca, Toronto Now! The Unexplained Files TV-New York,USA, Southern Paranormal-Louisiana, HellRaiser Productions,L.A.,HellFinger Animation SFX-Belgium, Europe, DeMolay Kmights Templar Society-USA)
:Ghost Photos Gallery: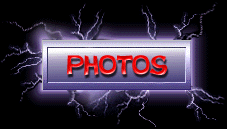 ---
Click on the links below to go to other Burlingtom Haunted Locations and information:
Joseph Brant Museum >Emma's Back Porch >Pearl Street Cafe >Haunted Statue >Magnetic Hill-King Road Ghost >Paletta Mansion >Waterfront Hotel,downtown Burlington >Burlington's Oldest Haunted Lighthouse >Jem Horner >Ghost Photos on the Ghost Walk >Inn At The Falls Ghost Walks >
Once Upon a Time...It was Nice..."THEN" Burlington ghosts were just a legend, NOW! we've made it HAUNTED HISTORY!. Legends and Stories of Burlington's Haunted Places continue with On-going research into the unexplained, strange, paranormal, the para-science and the just plain weird!
Contact: Patrick is available for radio/tv/media/seminars/guest speaker and paranormal consultant-Email contact: ghostly1@bell.net. Also add to your facebook page

Website powered by Angels and Demons. "In search of things that should rather stay Dead".

---

Copyright 2015 Canadian Haunted Media and for Discovery Ghosts Media 2015

TV Shows Patrick featured on/Consultant/Producer for: Creepy Canada, Ghost Trackers, Demonic Entities-Biography, Ghostly Emcounters, In Search Of..-USA, Ghosts That Kill-USA, Extreme Hauntings-USA, Science of Ghosts-Space TV, Celebrity Ghosts Series-USA, Southern Paranormal-USA, CTV Travel Canada, Haunted Destinations-USA, America's Haunted Lighthouses, City TV-Toronto, Breakfast Television, ET Canada, Showcase TV, Space TV, Vision TV, CBC, CHC TV, OLN Network.

List of Ghost Tours and Televison Productions: Patrick as Host / Consultant / Producer:

Discovery Ghosts! TV/Radio/News Media - 2015
Emma's Back Porch Restaurant and Water Street Cooker, Burlington
Casa Loma, Toronto Ghost Tracking Tours and Seminars 2009-2012
Keg Mansion Dinner and Ghost Tours-Toronto
Toronto Star- Special Feature-Paletta Mansion,Burlington Ghosts October 2007
Ireland House, Burlington-Halloween Special Events
Burlington Public Library Ghost Seminars
Village Square-Burlington Art Center Ghost Events
Royal Botanical Ghost Tours,Burlington
Port Dalhousie Ghost Tours, St.Catherines
Inn at The Falls, Bracebridge-Muskoka Ghost Tours
Orillia Big Sky Ghost Tours
Toronto Tourism and Special Events
Toronto Sun News Media-Special Events
CTV TV Travel Entertainment-Tourism, Toronto
CTV Barrie Special Events
CHCH TV Hamilton Special Events
Global TV News
Cogeco TV Local News Events-Ghost Tours Burlington
Charity Ghost Walk Events for Burlington Breast Cancer Society and Toronto
"Night Gallery"-Ghost Photo Seminars-Art Gallery of Ontario, The Power Plant, Royal Botanical Gardens and other Ontario Locations.
Paranormal Seminars - Toronto, Los Angeles, Las Vegas, Reno Nevada, Lake Tahoe-Nevada, Louisianna,USA

Visit the Facebook page

Patrick Cross is on Facebook-Discovery Ghosts!


Visit Patrick Cross - Paranormal Researcher on Twitter www.twitter.com/patcrossghosts Haunted News


---

Copyright Burlington Ghost Walks 2015, Discovery Ghosts! 2015. All rights reserved. This is the Official Ghost Tours for Burlington, Ontario.