---

Jem Horner-Dock Worker
Burlington, Ontario, Canada

"The Ghost of Jem Horner"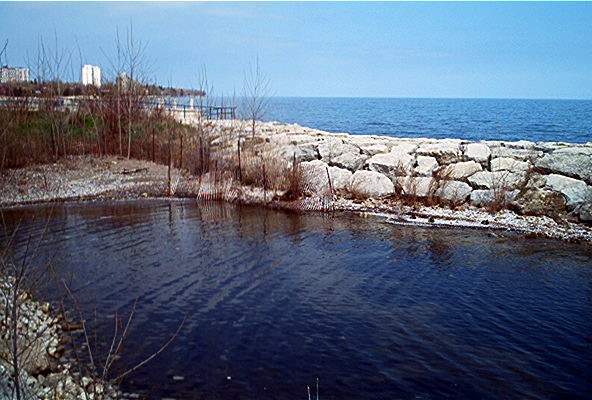 This account of the Burlington Bay ghost known as Jem Horner is very eerie. His dying screams can still be heard today even after 178 years since his death by the docks of Burlington Bay. Jem Horner, a boatman dock worker, while unloading a barge, slipped and fell between the heavy boat filled with rocks and the shoreline dock. He managed to get himself back up on the dock when a wave took the barge and rammed it into the dock, catching and crushing Jem's leg. He later died due to the shock and trauma.
The house where Jem died was eventually torn down and the area become a water parkland. Not far from the house is where the Tourist Burlington Center was built and used to stand. To this day, there have been many reports of hearing a man's screams and cries of pain along the old dock and Burlington Bay shoreline. It's Simply Spooky! We investigate this place from time to time usually when its windy and rainy late at night is the best time to hear the ghost activity.
---
Ghost Walk Tours are Saturdays 9:00pm to 11:00pm - June to November. Tours start at Emma's Back Porch 2084 Lakeshore Road, downtown Burlington conducted by Patrick Cross - Paranormal Researcher.

Contact: email - ghostly1@bell.net
---
Back to Main Page and Latest Ghost Walk News
Visit our other Ghost Case Files web pages - Emma's Back Porch
Burlington Ghost Walks and Tours - copyright protected 2002-2015 Burlington Tourism-All photos copyright Patrick Cross, reproduction by written permission only